If you previously enabled two-factor authentication for your account, you can deactivate it if necessary. This guide will walk you through the process.

Prerequisites
An account has already been created for you
You previously enabled 2FA for your account

How to Deactivate 2FA in Your Constellix Account
1: Navigate to Manage Profile
Once logged into the Constellix Management Portal, click on Manage Profile in the left-hand menu of the dashboard page or by clicking Edit Profile under their username at the top of the page.


2. Deactivate 2FA
Click Deactivate Multi-Factor Auth in the left-hand menu of the User page.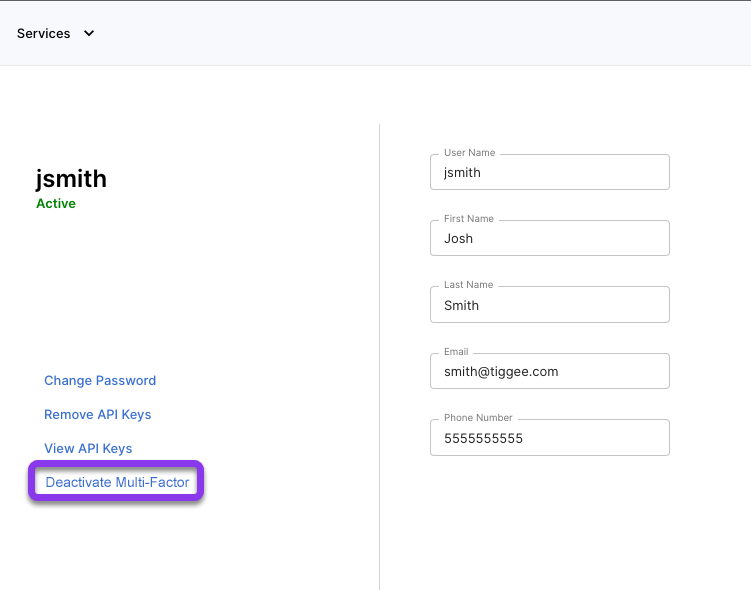 3. Confirm Deactivation
A popup window will appear asking you to confirm. Click the red Deactivate button to complete deactivation.


Once you have deactivated 2FA in your account, the left-hand menu option will revert back to "Activate Multi-Factor Auth."

Visit our website for more information on our services and features.