Overview
Constellix supports SAML (Security Assertion Markup Language) authentication for an added level of security and convenience when logging in to the dashboard. This allows you to use the same login credentials for multiple SAML-supported websites. It also allows you to manage all company logins in one place and satisfies SOC 2 policies for corporate and enterprise-level users. 
Note: To integrate SAML with your Constellix account, please download and fill out the form attached below, and then contact our customer success team to get started.
SAML Integration
SAML within Constellix assists users with:
A faster and more secure login process
Managing company-wide logins
User permissions customization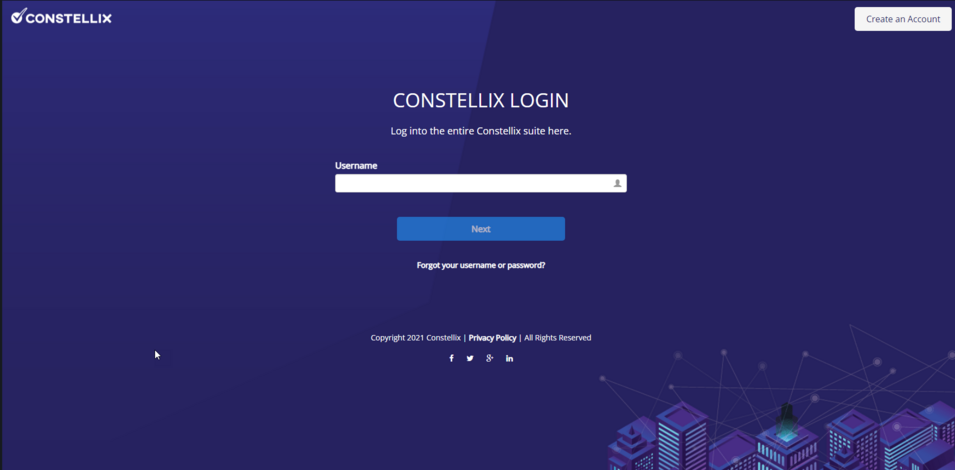 Once SAML has been configured for your organization, a SAML login can be initiated from the Constellix side (SP-initiated login) by entering your SAML email in the username field as shown above.) You will then be directed to your company page, where you will be prompted to enter your password.
Things to Know About SAML in Constellix
Please note: There is a $250 account fee per activation (includes a one-on-one support call for setup), as well as a $100 monthly SAML fee. 
For help integrating SAML with your account, contact our customer success team.