How to use Domains Made Easy to register a Domain

We at DNS Made Easy are not a Domain Registrar. However, our sister company Domains Made Easy is, so this is will be used as our example. Please note that although all registrar's websites are different, the process is nearly identical across the board. 

Register a Domain Name
First off, you want to go to your registrar's website. On that site, you are going to want to search your domain name to see if it is available.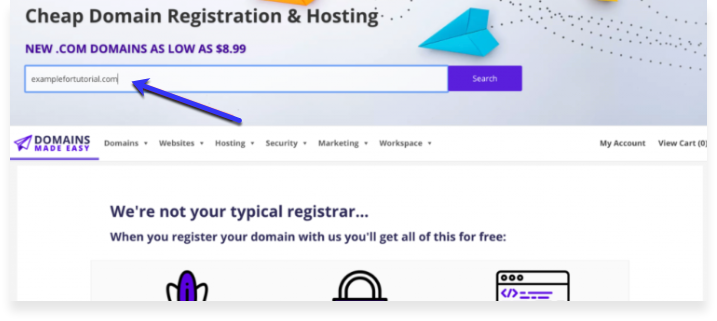 If it is available, then you want to add it to your cart. If it is not, then you may want to add one of the suggested alternatives. You can also add other Top Level Domains (.com, .net, .us, etc.) to your cart at this time as well if they are available.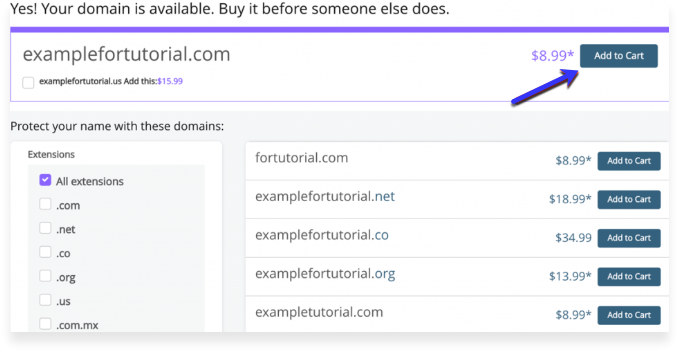 Once you are ready, select to Continue to Cart. At this point, you can add privacy on to the domain to protect your WhoIs report from any prying eyes. Click "Continue with these options" when you are ready. 



At this time, you will need to sign up if you haven't already. You will then want to select the number of years you would like to purchase the domain. Note that you will have time to renew, however, a longer initial purchase means that you lock in the price and you do not have to deal with the renewal soon.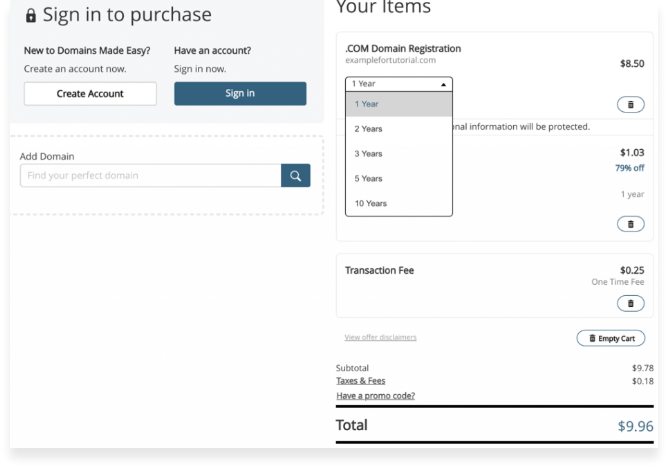 Once selected, proceed to add payment information and purchase the domain.