The following steps will guide you through the process of deleting shifts for a group:

1. Click Schedule
Select a schedule from the contacts tab on the left side navigation.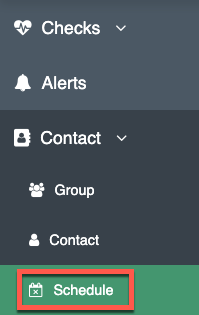 2. Click Trash Can
Click the trashcan next to the shift you would like to delete.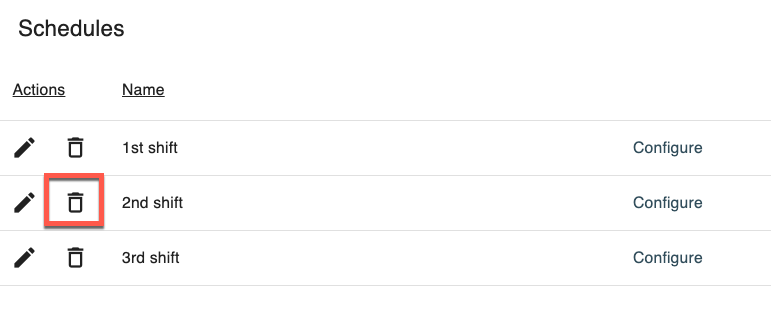 3. Click the Checkmark
After clicking the checkmark, the shift will be deleted.