The following steps will guide you through the process of editing shifts for a group:

1. Select Schedule
Select the Schedule tab under the Contact tab.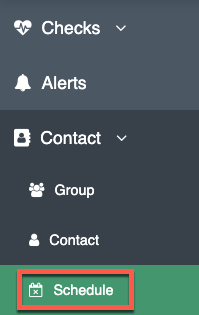 2. Click Configure
Click on the configure button to set the notification schedule for each group and shift.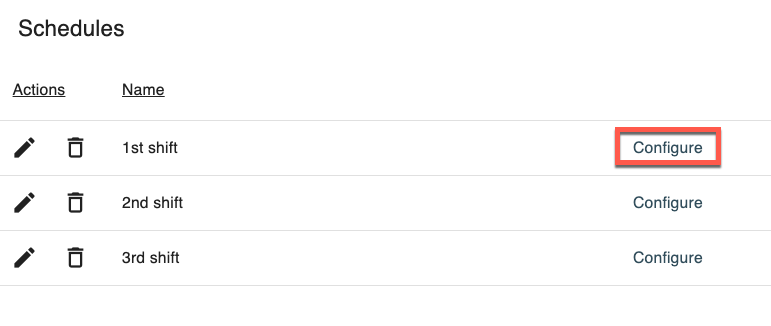 3. Modify Scheduled Items
Modify scheduled "on duty" times for this group by clicking the pencil icon.
 


4. Set Schedule
Schedule the time for the shift you would like with the dropdown menus.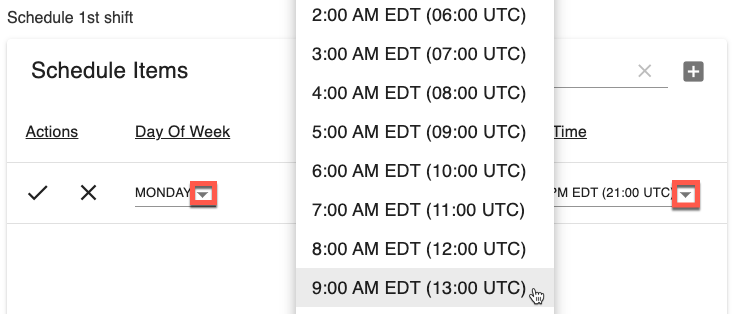 5. Confirm
Click on the checkmark to confirm the edits to the shift times.