The following steps will guide you through the process of deleting a notification group in Constellix:

1. Select Group
Select Contact > Group menu from the left side navigation.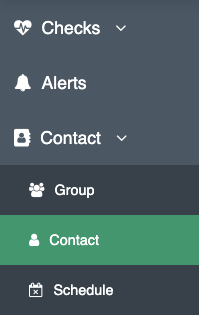 2. Click Trash Can
Click the trash can button next to the name of the group you want to delete. 
 


3. Click Check Mark
Confirm the deletion by clicking the checkmark.