What are Sonar agents?
Sonar agents represent the nodes that will be performing the specified checks. For the best accuracy and to avoid false positives, we recommend that you select at least 3 agents per configured check.

Below is a step-by-step guide:
1. Selecting an Agent/Region
Select monitoring agents by clicking on "View or Select Monitor Agents".
 


2. Choose your monitoring Agents/Regions
Check the box next to the agent or region you would like to perform checks against your site. You can select an entire region by checking the box next to that region.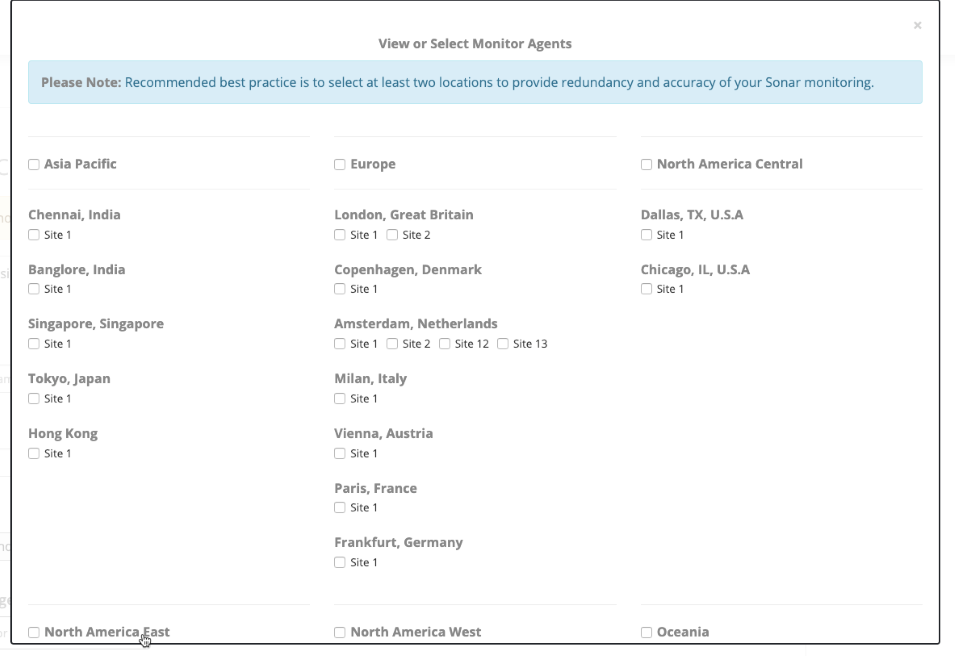 Below are links to tutorials for specific check types: