The below steps serve as a guide on how to submit a Support ticket in Constellix Sonar:

1. Click 'Support'
Select the Support menu from the side navigation bar and then click the smaller Support button below in the dropdown menu.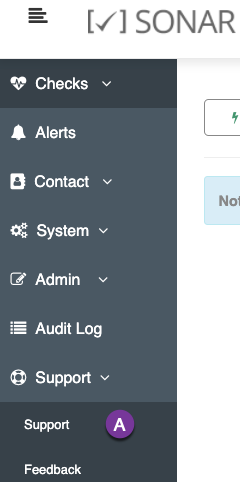 2. Fill out a ticket
a) Type the ticket subject in "Subject"  
b) Let us know your question or problem in the "Issue Description" field
c) Click "Submit".