The below steps will guide you through the process of updating a notification group:

1. Select Group
Select Contact > Group menu from the side navigation.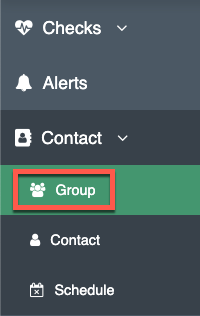 2. Click the Pencil
Click on the pencil to edit the group. 
 

3. Click the Check Mark
Finally, click on the check to save the edits you have made.