Constellix's Version Control is a unique administrative feature that allows you to quickly and easily revert back to a previous version of a configuration. Restoration options are available for the last 100 versions of your configurations. You are also able to create up to 10 snapshots of your domain, which can be used to restore your domain to a previous state. 

Common Use Cases for Using DNS Version Control
Version Control is helpful for quickly correcting mistakes or unexpected issues caused by new DNS rollouts or for comparing version history.

Prerequisites
A domain has been added to your account

How to Use Version Control in Constellix
1. Navigate to Managed DNS > Domains
After logging in to the Constellix DNS dashboard, select Managed DNS on the left-hand side menu to expand options and then click Domains.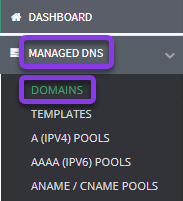 2. Select Domain
Click on the domain you want to view version history for.
 


3. View History
To view the version history for your domain, click the white View History button on the right-hand side of the page.
 


4. Restore a Version
All available versions will now be displayed on the page. You will see the version number, the username of the person who made the change, any notes made before the change was committed, and the date of modification. 
To roll back to a previous version, click on the red 'Restore this' button beside the version you wish to restore. 
 


Once you choose a restore option, a popup window will appear requesting confirmation of the action. Click the green OK button to complete the restoration.
 


After confirming, you will be taken back to the Records page where you will see a message confirming the version was applied successfully.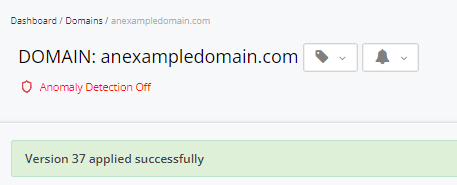 5. Compare Two Versions
You can also compare two versions at a time. To do so, check the box beside the two versions you would like to compare and then click the green Compare select versions button.
 


Below is an example of what a version comparison looks like: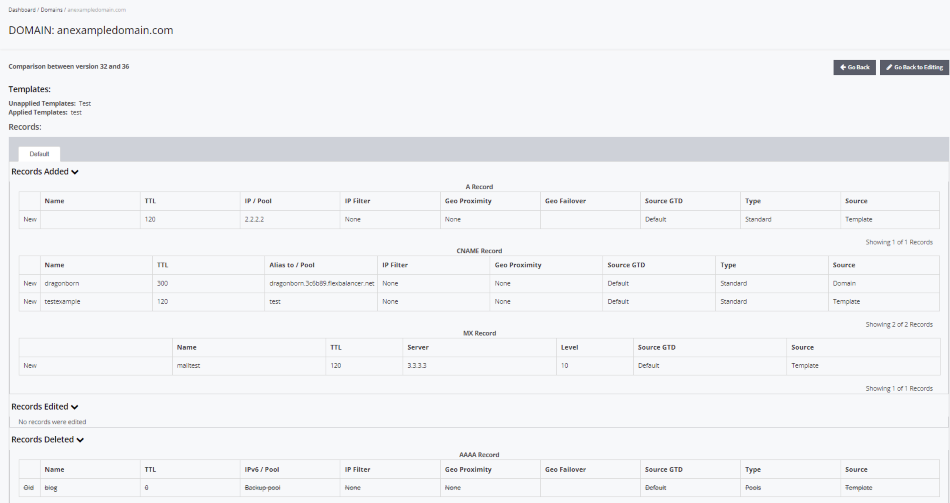 Visit our website for more information on our services and features.