Constellix allows you to create and customize DNS templates that can be used across multiple domains within your account. If a template is no longer needed, you can delete the template to ensure it is not accidentally used for future configurations. This tutorial walks you through the process of template deletions.
Important: In order to delete a template, it must first be removed from all domains it was previously assigned to.

How to Delete a DNS Template in Constellix
1. Navigate to Managed DNS > Templates
After logging in to the Constellix DNS dashboard, select Managed DNS on the left-hand side menu to expand options and then click Templates.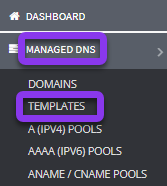 2. Choose the Template You Need to Delete
Check the box next to the template you wish to delete or search for it by name in the search bar. Next, click the green Delete Template button on the right-hand side of the screen. 
 


3. Confirm Deletion
After clicking Delete Template, you will see a popup window asking for confirmation of the action. Tap the green OK button.
 


Once you confirm that you want to delete the template, a success message will display at the top of the Templates screen.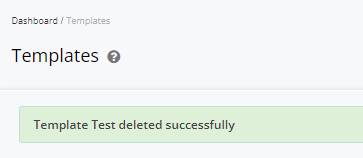 Visit our website for more information on our services and features.