Need to recover your private key?
You can recover your private key by using the "Manage Certificates" menu, select appropriate account and click your certificate, this will display three options:
"Revoke Certificate"
"Recover private key"
"Download Certificate"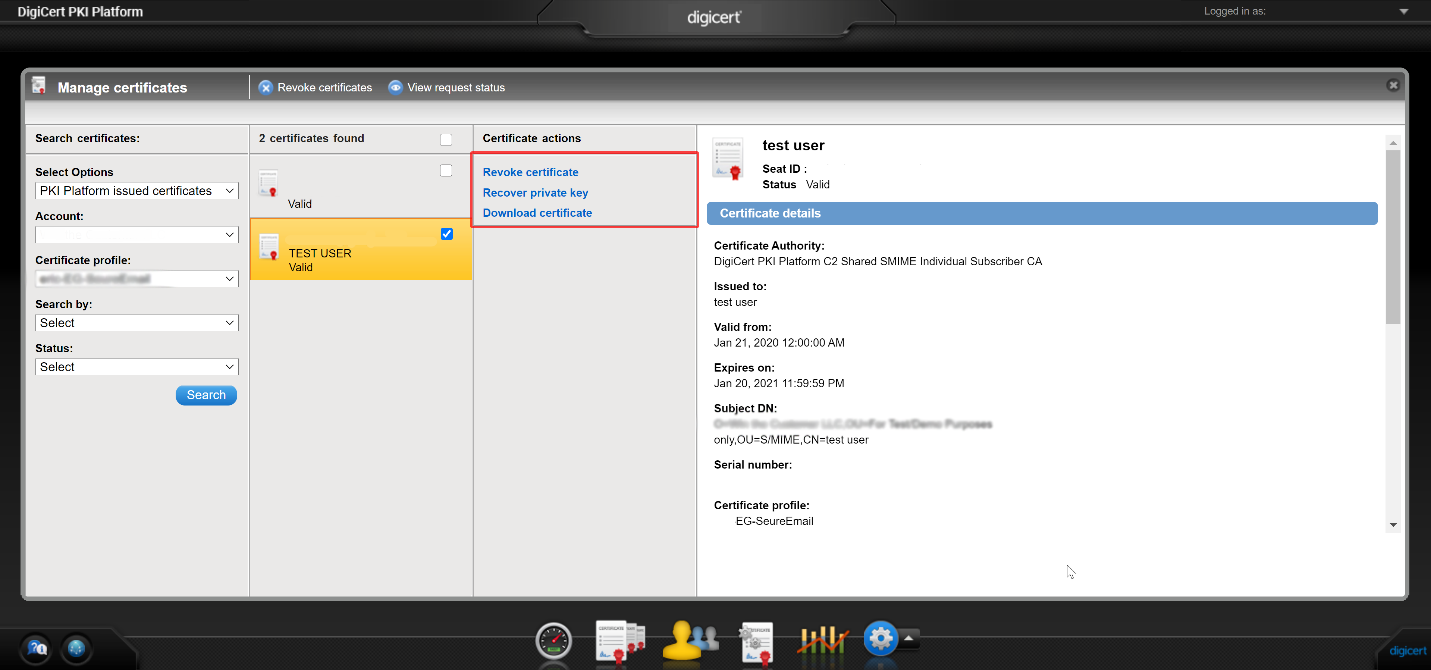 When you click the "Recover Certificate" link, you will get a pop-up window giving you the "private key password" and the option to download the certificate.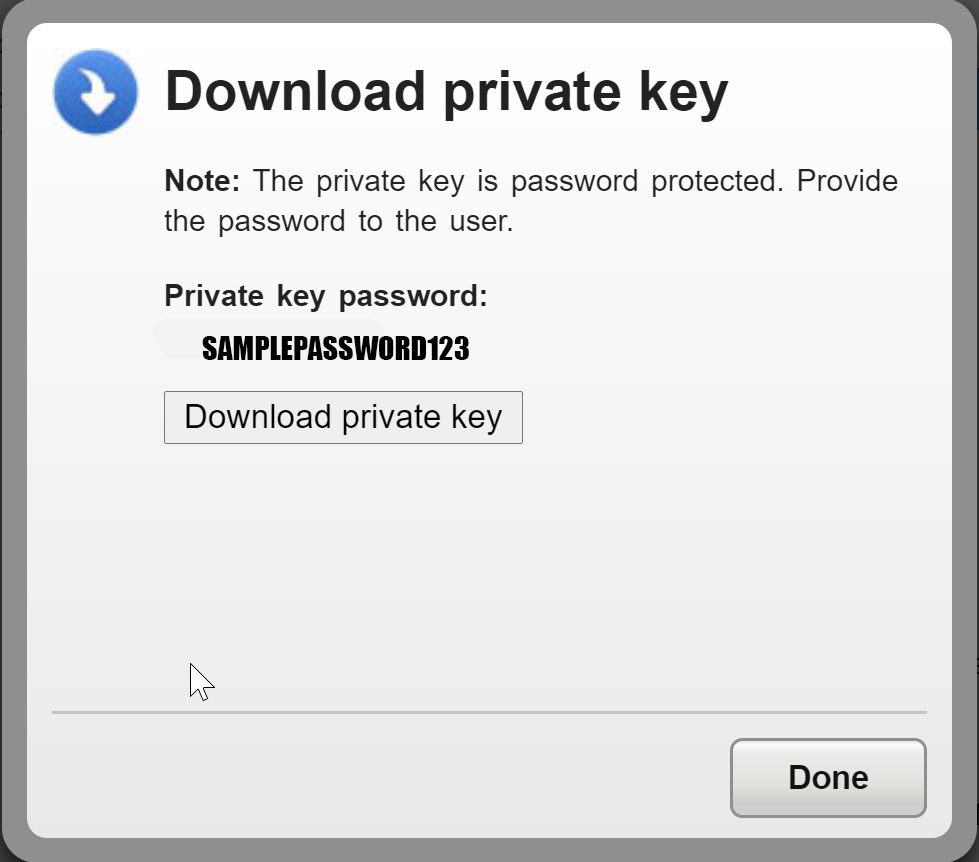 You can also revoke the certificate from this menu and select a reason for revocation.