Solution

We recommend using a text editor such as Notepad++ to visualize and do this conversion. Here's an example from Notepad++.
Here is a SVG file exported from Illustrator: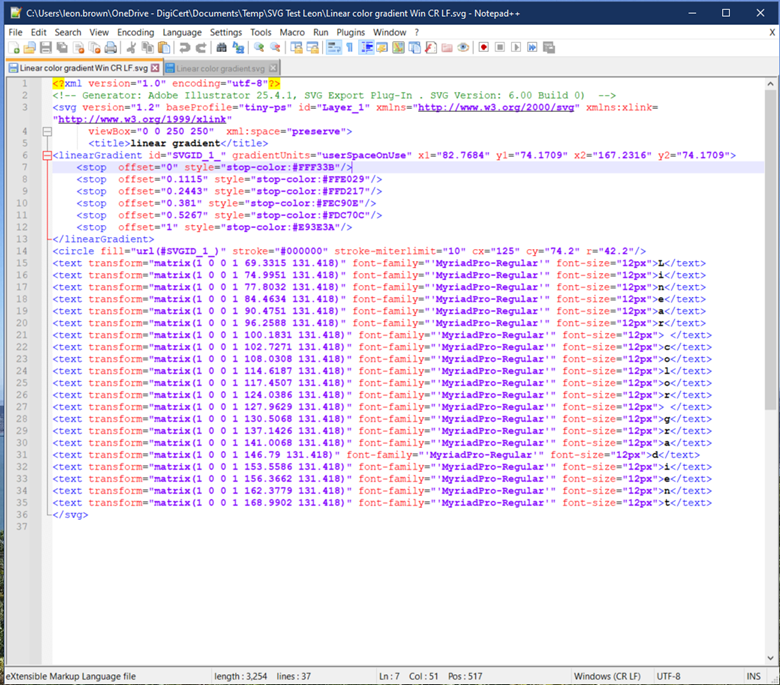 In Notepad++ go to the View > Show Symbol menu and select Show End of Line.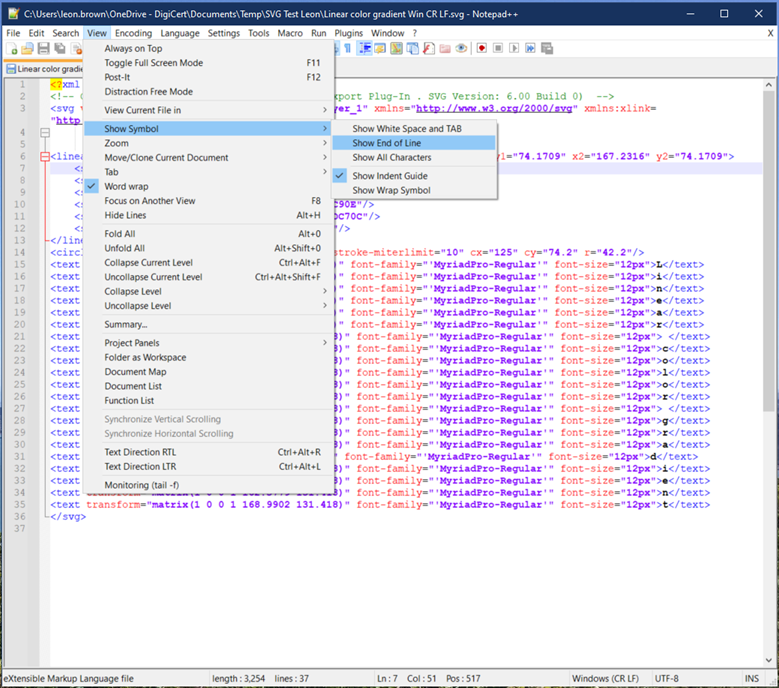 Once you select View > Show Symbol > Show End of Line you can see the CR LF characters visually.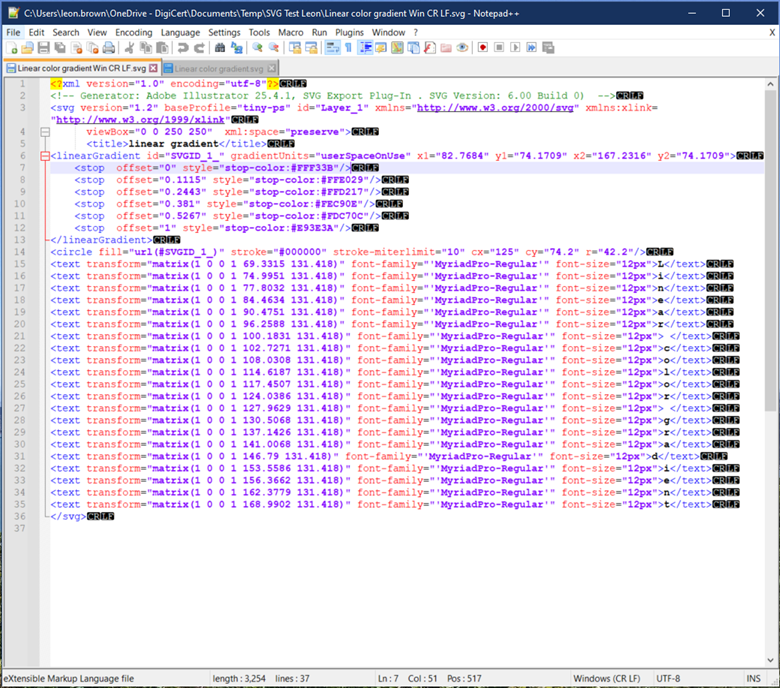 You can then use the menu item Edit > EOL Conversion and select Unix (LF).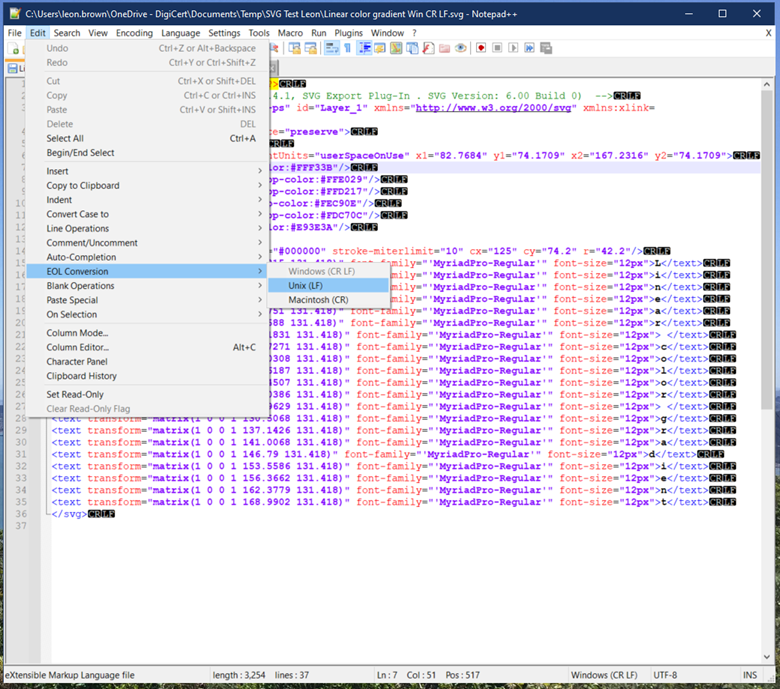 After selection Edit > EOL Conversion > Unix (LF) your file will be correct for submission.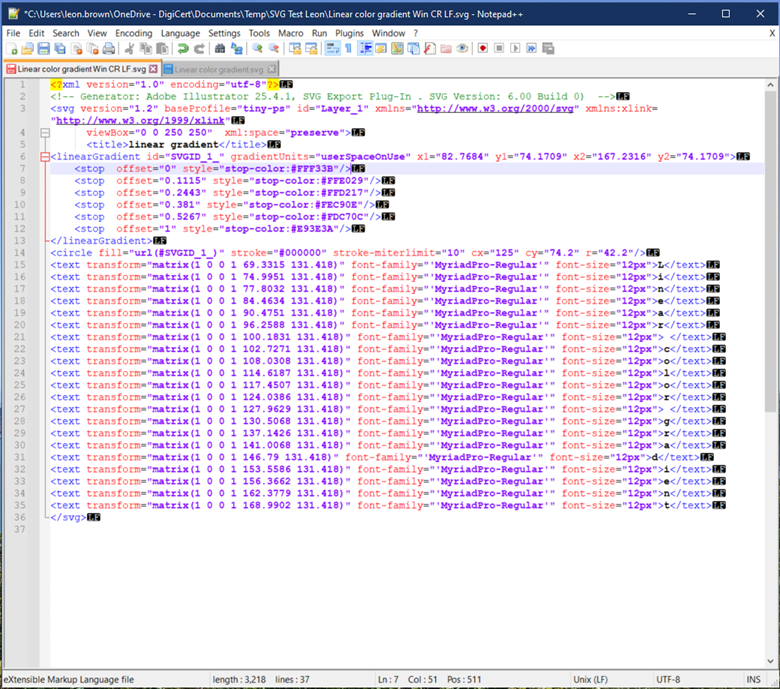 In Microsoft Word, you can Save As Plain Text (*.txt) and in the subsequent dialog box select Insert line breaks, and LF only from the drop-down selector. This will create the correct type of text file from Word.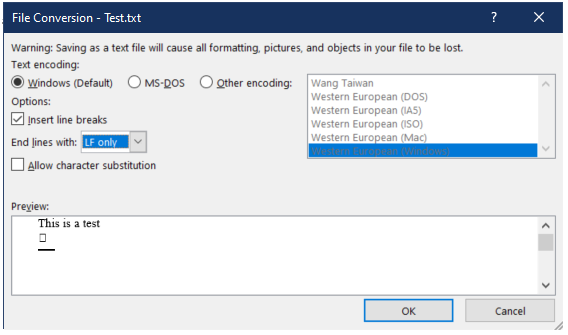 Finally, resave your file as text format, with SVG extension.